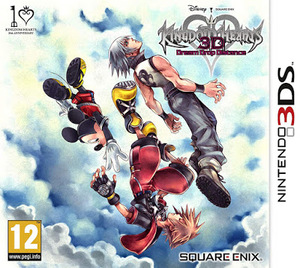 Download Roms Kingdom Hearts 3D: Dream Drop Distance 3ds Usa Europe Multilanguage Cia Free 1 link, updates and dlcs, apk, citra android emulator, apple, mac os x. In Radiant Garden, Braiq enters the computer area of Ansem the Wise's study and finds Even and Ienzo unconscious on the ground with patches of darkness emanating from them. The only one present in the room is Terra-Xehanort, to whom Braig asks a few questions. Terra-Xehanort responds with the invocation of Master Xehanort's Keyblade and nails it to Braig's chest, extracting the Heart from him. When Braig loses consciousness, Terra-Xehanort declares that he is now "Ansem".
Title: Kingdom Hearts 3D: Dream Drop Distance
Language: English, Español, Fr, De, It……
Size: 1.4 Gb
Region: Free
Format: 3ds – Cia
Instalation
Unzip the compressed files.

Copy the game to the memory of your 3ds console

Enter the FBI from the 3ds console

Install the game first, the updates, at the end the dlc.

Once all the facilities are ready, play and enjoy the game.
Download
Base Game:
Base Game .Cia(For Console): English, Español, Fr, De, It……
Base Game .3ds(For Emulator Citra): English, Español, Fr, De, It……
Password: worldcia3ds.com